By Prince Sunny Ebhojiaye.
The 2022 Igbo speaking new year festival was held at NTA Channel 10 complex Lagos on Saturday 29th October where seven outstanding men and women were honoured with awards and chieftaincy titles. It was a colourful celebration where some Igbo's achievers were celebrated in no small measure.
All the Igbo title holders were there to witnessed Nnoko Ndigbo/Iriji new yam festival cultural day 2022 edition. One man who stole the show is Hazel Oyeze Onoduenyi alias White Money. Last year 2021 Big Brother NaiNaija grand prize winner.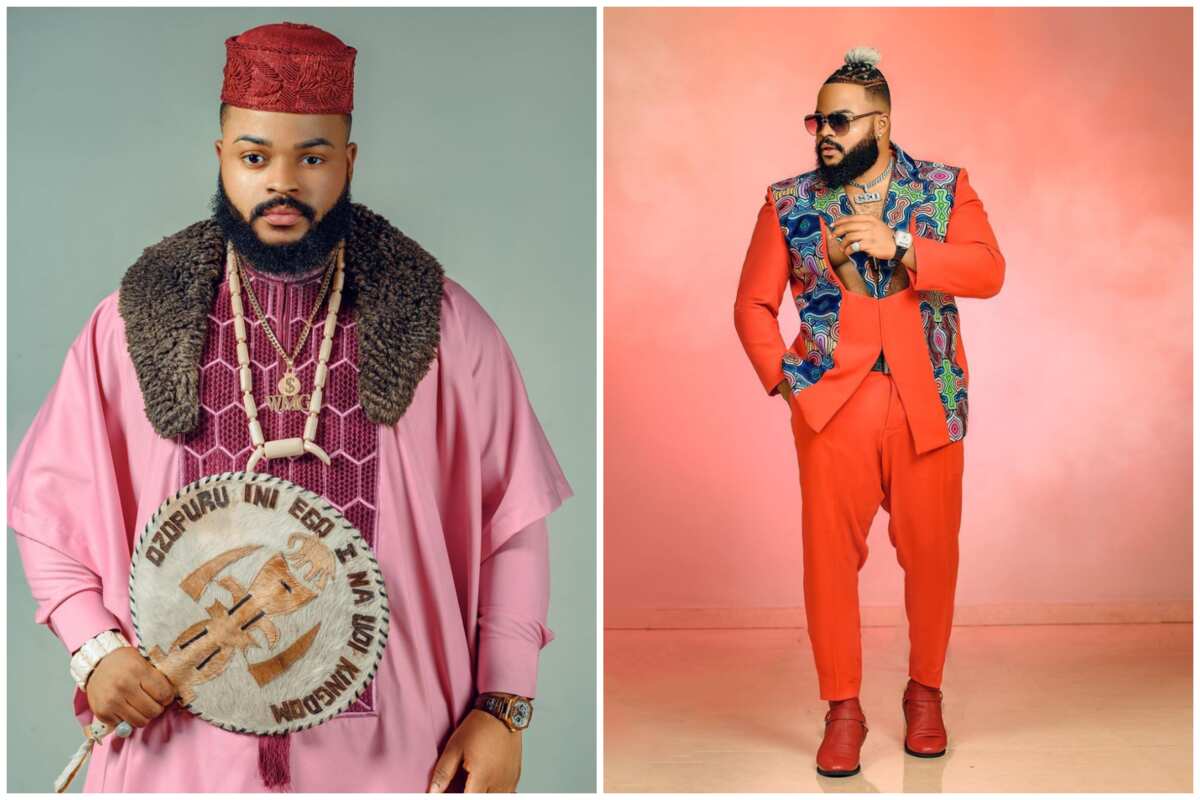 White Money stormed the NTA 10 venue with seven exotic cars with five security operatives military officers, police mopol, DSS Officers and five private body guards.
White Money who was the Prince of the day event became the toast and the main attraction weating native multi colour gorgeous dress.
The creme de LA creme of Igbo speaking community rose up and stood still for a great ovation salutes.
The stylish BBNaija super star dazzled around the decorated Eze Ndigbos stand for greetings, having hand shakes with guests, and royal fathers. White money pepped it up with expensive diamond jewelry. Some of the distinguished amazing Igbo speaking personalities that were there are. His royal Highness Dr Christian Uchechukwu Nwachukwu, Eze Ndigbo Lagos state, Igbo 1, High Chief Leo Okafor, the president Igbo speaking community High Chief, Sir Cyril Sunday Eze(KSJ1) Chairman planning committee, Okenze Tochukwu Anadu, HRH Eze Kingsley Nwosu, the Igwe Eze Igbo of While Sand community, HRH Dr. CC Nwokedi Eze Okpoko 1, Eze Ndigbo Ijegun, High Chief Promise Nwobu, traditional prime minister, Guest of Honour, Chief Martins Nwaofika, 2nd vice president, Prophetess Adaobi Ojiakor, Nnukwu Ezewanyi 1 of Alimosho, HRM Dr. Mrs Chukwugirim Toch Dorathy, Queen of Ohaneze Ndigbo worldwide, HRM Dunkwu, Owu of Aniocha, Queen Royal Mother of the day. There was conferment of chieftaincy titles, presentation of awards, beauty contest, eating of the new yam and traditional dances and merriment. In fact a day not to be forgotten by the Ndigbos and their numerous friends.